Request for Subgrant Applications to Conduct Innovative Outreach in WIC to Help Increase Program Participation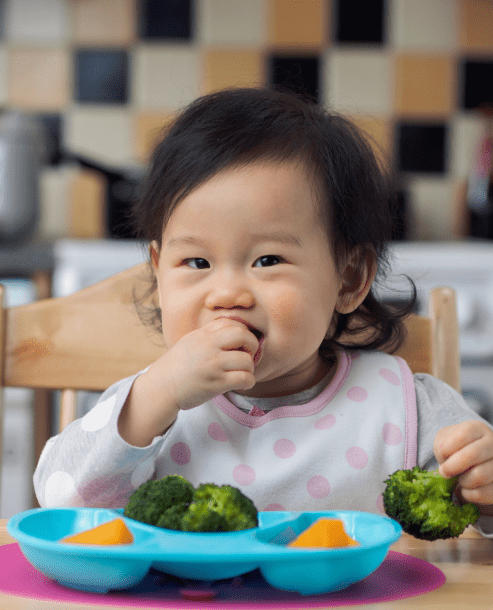 Home / Request for Subgrant Applications to Conduct Innovative Outreach in WIC to Help Increase Program Participation
Media Contacts:
Food Research & Action Center
Jordan Baker
jbaker@frac.org
202-640-1118
Gretchen Swanson Center for Nutrition
Amanda Schneider
aschneider@centerfornutrition.org
531-895-4048
Native American Agriculture Fund
Whitney Sawney
wsawney@nativeamericanagriculturefund.org
479-396-9558
UnidosUS
Elsa Rainey
news@unidosus.org
WASHINGTON, January 23, 2023 — The Food Research & Action Center (FRAC), the Gretchen Swanson Center for Nutrition (GSCN), the Native American Agriculture Fund, (NAAF), and UnidosUS today announced a Request for Application for subgrants for their WIC Community Innovation and Outreach Project (WIC CIAO). A total of up to $10 million will be awarded in this initial round of funding to help WIC state and local agencies, including Indian Tribal Organizations and nonprofit entities and organizations, to develop, implement, and evaluate innovative outreach strategies to increase WIC awareness, participation, benefit redemption, and reduce disparities in program delivery. Applications are due by 11:59 p.m. EST on March 23, 2023.
The Special Supplemental Nutrition Program for Women, Infants, and Children (WIC) is a federal nutrition program that provides healthy foods, nutrition education, breastfeeding counseling and support, and health care and social service referrals for pregnant and postpartum individuals, infants, and children up to age 5. The federally funded program has been shown to provide wide-ranging benefits, including longer, safer pregnancies with fewer premature births and infant deaths; improved dietary outcomes for infants and children; improved maternal health; and improved performance at school, among others. In addition to health benefits, WIC participants showed significant savings in health care costs when compared to nonparticipants.
Despite evidence that WIC contributes to healthy outcomes, only about 50 percent of WIC-eligible individuals participated in the program in 2020.
The U.S. Department of Agriculture (USDA) Food and Nutrition Service (FNS) is supporting WIC CIAO through a cooperative agreement with FRAC in collaboration with GSCN, NAAF, and UnidosUS. The American Rescue Plan Act of 2021 provided USDA FNS with funding to carry out WIC outreach and modernization efforts to increase participation in the program.
Significant technical assistance will be provided throughout the application process to organizations in underserved communities that may have limited resources and or capacity. Technical assistance will also be provided to all subgrantees throughout the subgrant period.
For application questions or technical assistance, please email wic-ciao@frac.org.
###
About Food Research & Action Center
The Food Research & Action Center improves the nutrition, health, and well-being of people struggling against poverty-related hunger in the United States through advocacy, partnerships, and by advancing bold and equitable policy solutions. To learn more, visit FRAC.org and follow us on Twitter, Facebook, and Instagram.
About Gretchen Swanson Center for Nutrition
Based in Omaha, Nebraska, the Gretchen Swanson Center for Nutrition is an independent research institution providing scientific expertise, partnership, and resources to improve diet and physical activity behaviors among youth and their families to help grow a healthier next generation. The Gretchen Swanson Center partners with organizations across the U.S., focusing on healthy eating, active living, food security, policy advocacy, and health equity.
About Native American Agriculture Fund
The Native American Agriculture Fund is a private, charitable trust serving Native farmers and ranchers through strategic grantmaking in the areas of business assistance, agricultural education, technical support, and advocacy services. The charitable trust was created by the settlement of the landmark Keepseagle v. Vilsack class action lawsuit. NAAF is the largest philanthropic organization devoted solely to serving the Native American farming and ranching community. For more information visit https://nativeamericanagriculturefund.org/.
About UnidosUS
UnidosUS is a nonprofit, nonpartisan organization that serves as the nation's largest Hispanic civil rights and advocacy organization. Since 1968, we have challenged the social, economic, and political barriers that affect Latinos through our unique combination of expert research, advocacy, programs, and an Affiliate Network of nearly 300 community-based organizations across the United States and Puerto Rico. We believe in an America where economic, political, and social progress is a reality for all Latinos, and we collaborate across communities to achieve it. For more information on UnidosUS, visit unidosus.org or follow us on Facebook, Instagram, and Twitter.
Published Date
23 January, 2023