FRAC Receives $20 Million Grant from U.S. Department of Agriculture to Help Increase WIC Participation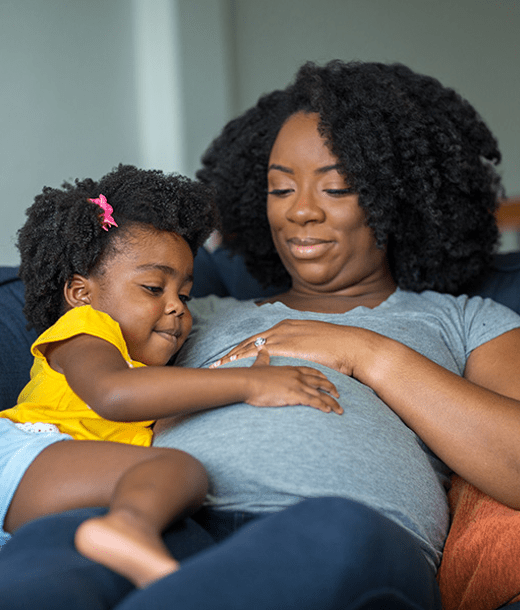 Home / FRAC Receives $20 Million Grant from U.S. Department of Agriculture to Help Increase WIC Participation
Media Contact:
Food Research & Action Center
Jordan Baker
jbaker@frac.org
202-640-1118
With food insecurity on the rise and families still struggling economically,
FRAC to spearhead nationwide effort to increase enrollment
among eligible populations
WASHINGTON, October 19, 2022 — The Food Research & Action Center (FRAC) announced today it has been awarded a $20 million grant from the U.S. Department of Agriculture (USDA) to help increase the number of participants in the Special Supplemental Nutrition Program for Women, Infants and Children (WIC). Through the WIC Community Innovation and Outreach Program, FRAC will partner with UnidosUS, the Native American Agriculture Fund (NAAF), and the Gretchen Swanson Center for Nutrition (GSCN) to support community-based organizations, WIC state and local agencies, and other nonprofits in developing and implementing innovative outreach strategies to increase WIC participation and retention, with a focus on underserved populations.
"FRAC was instrumental in the development and expansion of WIC, and we deeply appreciate the opportunity and support from USDA to ensure this vital program is available and accessible to all who need it," said Luis Guardia, president of FRAC. "WIC has played an essential role in helping children grow up healthy and ensuring mothers get the support they need before, during, and after pregnancy. But for the program to truly maximize its potential, we need to get 100 percent of eligible individuals enrolled and actively participating. We look forward to working closely with our partners to achieve this important goal."
WIC is one of the nation's largest federal nutrition programs, providing healthy foods, nutrition education, breastfeeding counseling and support, and healthcare and social service referrals to more than 6 million women and young children, including nearly half of all infants born in the United States. Research shows that participation in WIC is tied to a number of health benefits, including healthier pregnancies, increased access to health care services, reduced food insecurity, and improved overall child development and well-being. Yet, less than 60 percent of eligible individuals and less than 50 percent of eligible children participate in WIC, with coverage rates among children declining as they get older.
"We are excited to partner with USDA, FRAC, GSCN, and NAAF on the launch of this new grant.  Centering culturally-responsive community-based outreach and approaches is at the heart of UnidosUS and our affiliates throughout the nation. Investments using an equity lens to modernize and enhance WIC programs are so important because they support young children and families with learning and development, reduce food insecurity and help to alleviate poverty," said Rita Carreón, vice president of health at UnidosUS. "Right now, more than 2.6 million WIC participants are Latino women and children. These grants will advance our learnings in reaching eligible low-income Latinos and other underserved families through a cultural and human-centered lens who are in most need of these services within local community-based organizations and agencies."
Funding for the new WIC outreach program is part of USDA's broader effort to increase program effectiveness and participation, consistent with the Biden administration's commitments resulting from the White House Conference on Hunger, Nutrition, and Health. Under the grant, FRAC and partner organizations will provide technical assistance and funding to at least 25 projects to conduct innovative WIC outreach, with an accompanying evaluation framework being developed to study the impact of these approaches.
"The Gretchen Swanson Center is excited to work with this project team to lead the evaluation efforts for this grant, by supporting WIC agencies and community-based organizations to demonstrate the equity impact of the innovative work they do to improve the health of children and families through WIC," said Amy Yaroch, PhD, executive director at GSCN.
The broader goals of the campaign are to increase awareness of WIC benefits and services among underserved populations and help those individuals apply for and receive benefits.
"Understanding the unique challenges that impact Tribal communities is critical in order to reclaim food security for our communities," said Toni Stanger-McLaughlin, chief executive officer of the Native American Agriculture Fund. "During COVID-19, one in four American Indian and Alaska Natives experienced very low food insecurity. That rate of food insecurity cannot continue. Throughout Indian Country, we can be the most rural of rural populations, which can require traveling far distances to reach the nearest grocery store. This WIC community innovation outreach program will advance equity in federal nutrition programs, so that Native women, infants, and children have access to healthy and nourishing foods they need to thrive, and will elevate the importance of establishing tribal-led food systems and expanding opportunities for Native-grown and culturally relevant food procurement."
The announcement comes on the heels of a new report from FRAC last week showing that WIC participation increased nationwide during the COVID-19 pandemic as families navigated significant health and economic challenges. Relief legislation enacted by Congress during the pandemic has increased program functionality and access dramatically, contributing to the rise in WIC participation, especially among children. Participants are receiving temporary benefit increases to purchase additional fruits and vegetables and have the ability to enroll and complete appointments remotely. The report found that local economies benefited by $7 billion as a result of WIC food redemption over the first two years of the pandemic. Yet a number of these enhanced supports are temporary; for instance, the benefits increase for fruits and vegetables is slated to expire at the end of this year.
###
The Food Research & Action Center improves the nutrition, health, and well-being of people struggling against poverty-related hunger in the United States through advocacy, partnerships, and by advancing bold and equitable policy solutions. To learn more, visit FRAC.org and follow us on Twitter and on Facebook.
Published Date
26 September, 2022